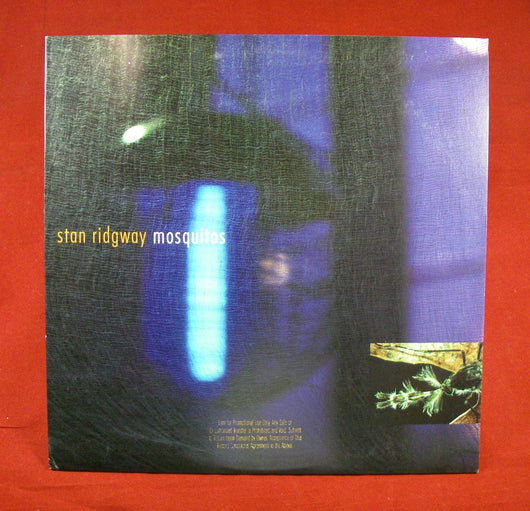 Stan Ridgway - Mosquitos LP
Regular price $15.00 Sale
Artist: Stan Ridgway
Title: Mosquitos
First Released: 1989
Year of this Pressing: 1989, first pressing
Label: Geffen
Catalog Number: GHS 24216
Country of Origin: US
Barcode/UPC: 075992421214
Condition of Vinyl, Visual Inspection: EXC, one slight sleeve scuff
Play graded: N/A
Condition of Cover: EXC
Inner Sleeve/Inserts: Original lyrics and picture inner sleeve
Genre/Style: Pop rock
Description/Notes: Previously lead singer of Wall of Voodoo.
All our non-sealed records are carefully cleaned and re-sleeved with new, premium quality sleeves before posting. Of course the original sleeves will be included when available. Your vinyl selections will arrive to you ready to play.