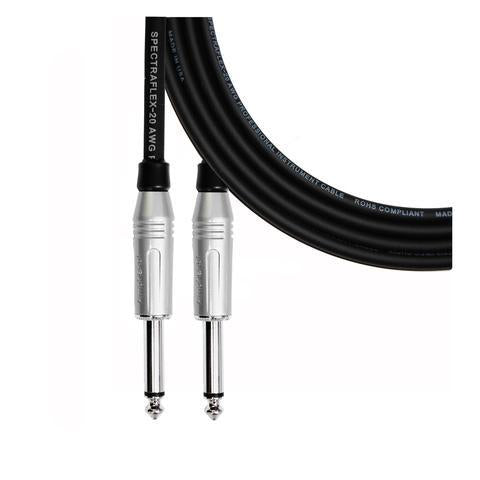 Spectraflex Baldee Instrument Cable, Straight to Straight Ends
Regular price $10.95 Sale
We have been selling Spectraflex cables for over 20 years.  The cables are well made, quiet, made in USA, and are covered by a factory Lifetime warranty.  Click pull-down tab for length options and prices.
1) Tough PVC Outer Jacket.
2) 20 AWG Ultra-Pure Copper Center Conductor.
3) 95% Overall Copper Shield.
4) 100% Coverage Inner Conductive PVC Shield.
5) High-Performance Nickel Plated 1/4" Connectors with Corrosion Resistant Powder Coated Housings.
6) State of the art construction designed for extended frequency response and extremely low handling noise.