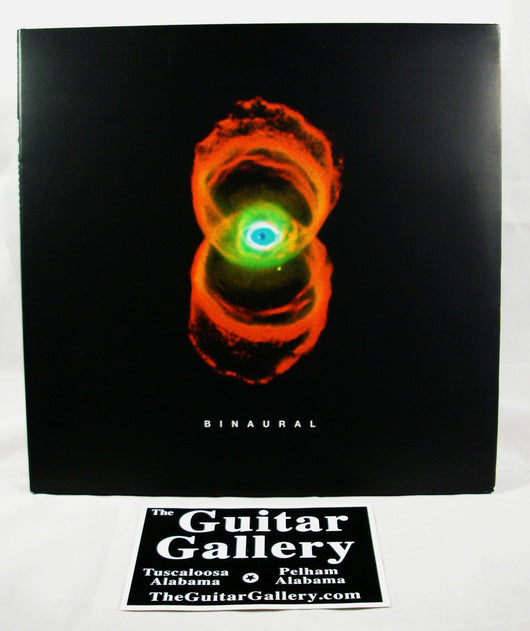 Pearl Jam - Binaural Double LP, 1st Press, NM Vinyl
Artist: Pearl Jam
Title: Binaural
First Released: 2000
Year of this Pressing: 2000, First Pressing
Label: Epic
Catalog Number: E2 63665
Country of Origin: USA
Barcode: 074646366516
Condition of Vinyl, Visual Inspection: NM, appears unplayed, no spindle marks
Play graded: N/A
Condition of Cover: NM-, very light corner wear
Inner Sleeve/Inserts: Original color inner sleeves and booklet
Genre/Style: Grunge
Description/Notes: Very rare record, extremely rare in this condition.  
All our non-sealed records are carefully cleaned and re-sleeved with new, premium quality sleeves before posting. Of course the original sleeves will be included when available. Your vinyl selections will arrive to you ready to play.