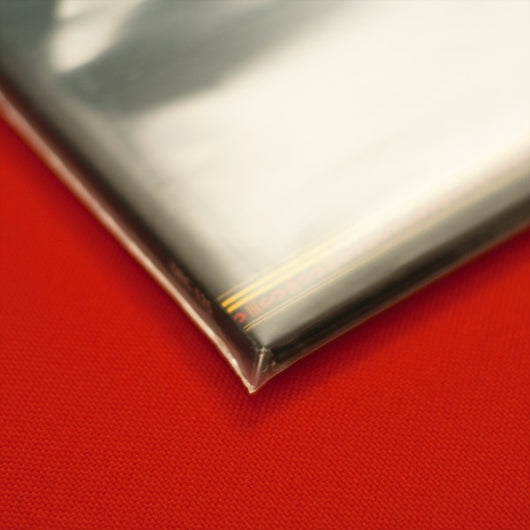 Diskeeper Ultimate Outer LP Sleeves 2.5mm (50 Pack)
Regular price $19.99 Sale
Our preferred outer sleeve. 
The Hype:  Forget cloudy LDPE outer sleeves or expensive, brittle Mylar. Our 2.5 mil Ultimate Outer sleeves are made of polypropylene, as clear as Mylar but stronger, tougher, and less expensive. Unlike Mylar, they won't split at the seams or break when dropped. Once you try our Ultimate Outers, you will never be satisfied with lesser sleeves again. Dimensions: 12 3/4" x 12 3/4".
In store sales only, or email for quote.